Did you recently move into a new home? Or are you just ready to upgrade your decor? Here are 7 easy home decorating ideas you can do right away!
1. Revamp your Front Porch
Adding a little life to your front porch can be super simple! Some ways you can do this is by:
Adding a welcome sign

Placing a mat in front of your door

Adding potted plants

Put a seasonal wreath on the door
2. Brighten Up Rooms You're in the Most
You want to enjoy the space you're in so why not brighten up the rooms you're in the most! This can mean different things to different people depending on what you enjoy. You may want to add photos or plants or different lighting. You may even go as far as changing the paint color or furniture!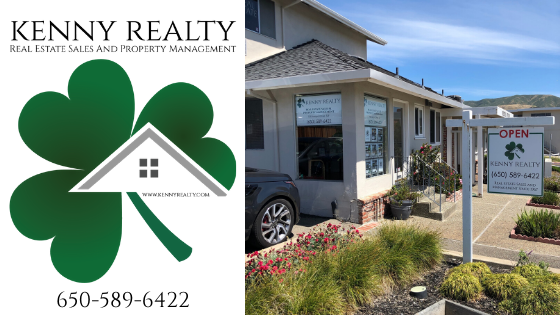 3. Add Plants
Plants (real or fake) can make a house feel more like a home. Add some large indoor plants or a vase of fresh flowers. If you're going with fake plants, get different plants for different seasons and switch it up every so often! Some of our favorite places to get plants are Home Depot and Costco (for real plants) or Michaels and TJ Maxx (for fake plants).
4. Hang Your Coffee Mugs
When you hang your mugs, you not only have a new home decor piece but you also save storage space! This is cute and practical!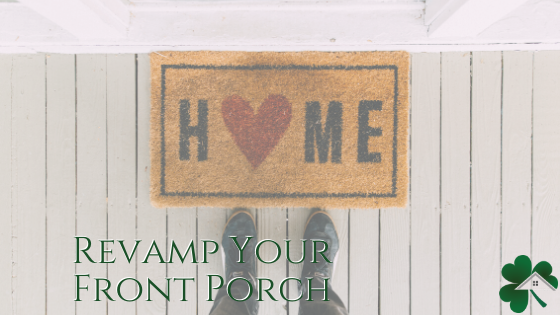 5. Change Out Throw Pillows
A simple way to freshen up your couch or a bedroom is through changing out your throw pillows according to the season or time of year. Is there a certain holiday coming up? Add a throw pillow to your couch or bed.
6. Hang Your Blankets on a Blanket Ladder
Another practical decor piece is a blanket ladder. Simply place on your wall and hang your blankets!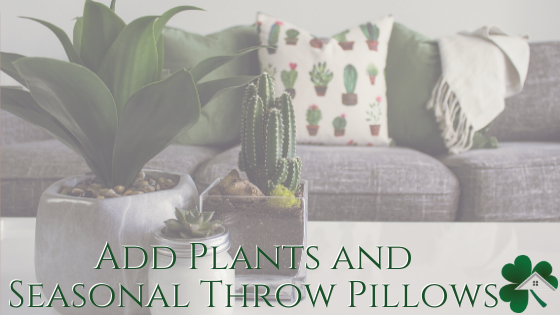 7. Put Up Shelving and Add Photos
I don't know about you but having photos of loved ones in my home makes me feel good. To easily decorate your home, get some prints of your favorite family photos and add them to shelves, hang them on the walls or place them on tables. What a way to relive your favorite memories as well!
Decorating your home doesn't have to be complicated! Use these 7 easy home decorating ideas to spice up your home decor!