Can you believe it's that time of year again?? Time for the hustle and bustle of the holidays! There are tons of things you can do in the San Francisco Peninsula this time of year. Check out our Ultimate Winter Bucket List!
How many can you cross off the list?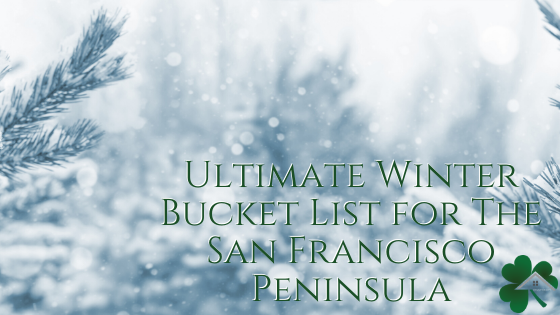 Winter Bucket List
Go ice skating

Look for Holiday Lights

Road trip to the snow

Check out the human-sized Gingerbread House in the Fairmont (San Francisco)

Watch a holiday movie

Do a puzzle

Play a game

Make s'mores

Drink something warm

Take a bath

Coffee Date with a friend

Cuddle by the fire

Try a new recipe

Read a book

Take a cooking class

Wear matching pajamas with your significant other

Set goals for next year

Donate old clothes or toy

Bake

Send a holiday card

Wear slippers all day

Volunteer

Decorate the house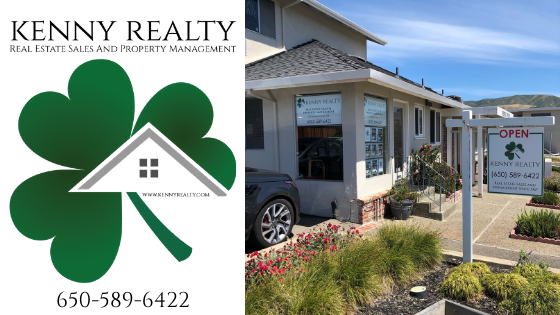 Winter Activities for Families
Some winter activities for families we want to highlight:
Ice Skating: What a great activity to do with the family. Bundle up, maybe grab some hot chocolate and hit the ice! Some places to ice skate on the San Francisco Peninsula:
San Francisco Union Square

San Francisco Embarcadero Center

San Mateo Park

Walnut Creek on Ice

Santa Cruz Boardwalk Holiday Ice
Road Trip to the Snow: Lake Tahoe is Only 4 hours away from the San Francisco Peninsula! Right now, it's starting to get that winter chill in preparation for the snowboarding and skiing season.
Human-sized Gingerbread House: Did you know that the Fairmont Hotel in San Francisco has a human-sized gingerbread house during the holidays? You're hit with that sweet, cinnamon smell right when you walk through the doors! This is a perfect place for holiday pictures as they also have a giant tree with tons of decorations.
Look at the Holiday Lights: Eucalyptus Street in San Carlos has a big block of ALL out holiday lights that are gorgeous! Drive through or park and walk!
Winter Activities for Couples
Some winter activities for couples we want to highlight:
Make S'mores: S'mores are a simple and DELICIOUS treat! You can roast your marshmallows over a bonfire, a firepit or even your BBQ. No fire? No problem. Try out this S'more Cookie Recipe. -- link: https://www.recipesinstant.com/2019/08/smores-cookie-cups.html
Take a Cooking Class: Did you know you can take cooking classes at Sur La Table? Some locations in the San Francisco that offer classes:
Union Street, San Francisco
El Camino Real, Palo Alto
University Ave, Los Gatos
Set Goals for Next Year: "A dream without a goal is just a wish. A goal without a plan is just a dream." What did you accomplish this year? What more do you want to accomplish next year? Sit down and write these goals down with your significant other! When you write your goals down, it's more likely to happen. When you do it together, you hold each other accountable.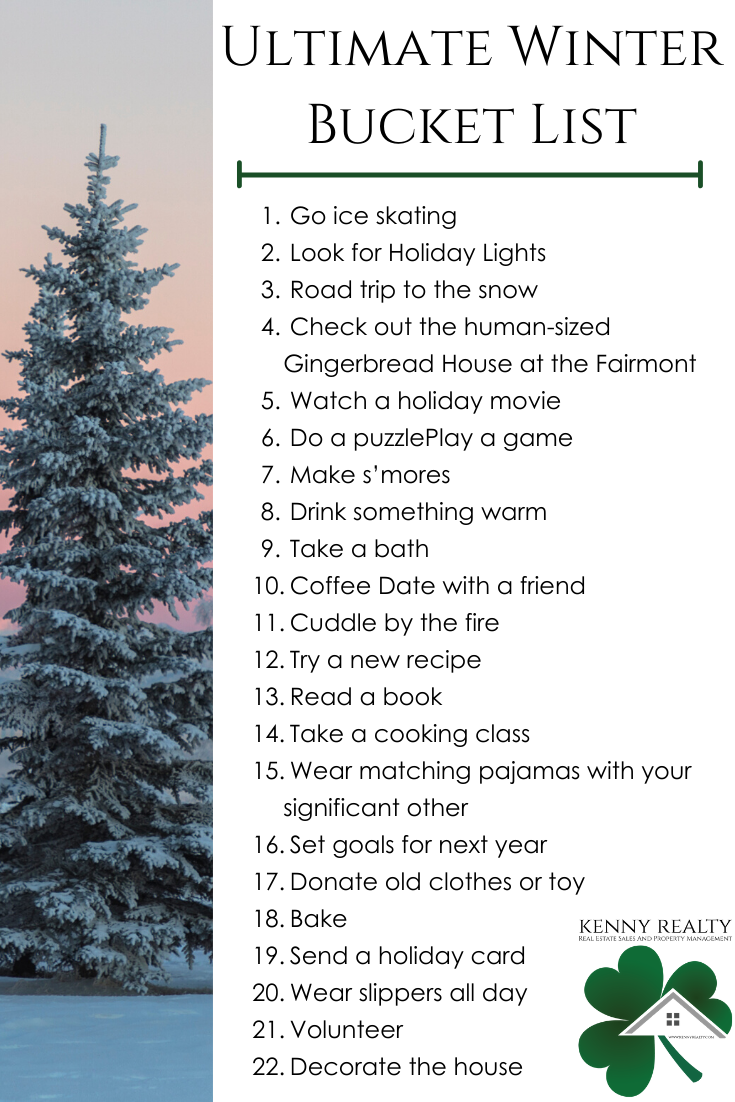 Winter Events Near Me
Some other winter events on the San Francisco Peninsula we want to highlight:
Go to a sporting event: The 49ers and Warriors are playing! Go check them out and root for our teams!
49er Schedule - https://www.49ers.com/schedule/
Warriors Schedule - https://www.nba.com/warriors/schedule
SF Ballet Nutcracker: Happens every year in December
Chinese New Year Festival and Parade in San Francisco: This usually takes place in February to celebrate the beginning of the Chinese New Year!
California's Great America Winterfest: This theme part gets decked out for the winter and holiday season!
What other things do you like to do during the winter in the San Francisco Bay Area?